Lilliane was born in 1928 in a French community in Saskatchewan, he father quickly realize they could thrive in Quebec but not in Saskatchewan. So they moved here.
In the 1960, there were 15 million Canadian.
Of this general population enrolled to pursue higher education, only 11% were anglophone and 3% francophones.
Of those students, only 14% were women.
In all of Canada, in 1960, only 294k women attended university. They did not necessarily graduate, this is enrollment statistics only.
This amazing woman, Lilliane Poteet, PUBLISHED her thesis 4 years before. In 1956.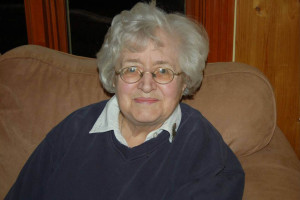 She got her Master's degree and travelled the world over before meeting an extremely poor and uneducated American soldier in Chicago, making an honest man out of him.
She married him and pushed him so much to unleash his true potential they moved to Canada, he learned French. Well he not only "learned" French because Maurice Poteet eventually became the chair of the French Literatures department at l'UQAM (Université du Québec à Montréal).
They started a family, had 2 boys, Eric and Nicolas, and a girl, Nathalie, and became prominent members of the Montreal West community.
In 1993 She started founded Visions sur l'Art, the Canadian branch of Kennedy Center's Very Special Arts (VSA) in Washington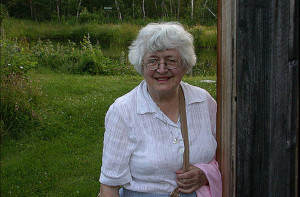 Lilliane NEVER stopped, or as she said she liked "aller se trotter".
She is the original bad ass!!!!
This is the kind of woman I aspire to be.
Lilliane is a real role model! She will be missed.